About Did You Bring Cookies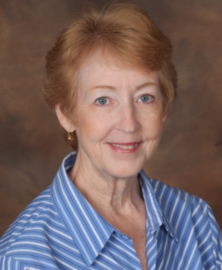 Sherry Tatar is your girl if you're looking for a great cookie or dessert.

Did you bring cookies? Something that Sherry hears whenever she visits her family and friends. The name came to be because of two wonderful sweet grandsons. They would meet her at the door looking for the bags that usually held the season's samplings.

Sherry's baking and decorating passion began in 1972 as a fluke. As is tradition in many families, the top tier of her wedding cake was wrapped gently in foil and tucked away in the freezer for future celebration on the first wedding anniversary. Long story short, somewhere before that 12th month came around, the little frozen cake top was smashed beyond recognition. As panic set in she located a bakery supply store that taught cake decorating as well. The cake topper was replaced and no one was the wiser.

This new-found joy set off an explosion of ideas, projects to begin, and one crazy idea. Sherry and her father, who also learned to decorate beautiful cakes, opened a cake decorating and supply store. After a couple of years, she moved on to focus on starting a family. Fast forward to many years later, she has baked thousands of cookies, hundreds of cakes, and who knows how many cupcakes, cake pops and cheesecakes.

Somewhere in the middle of all these years she became a nurse caring for hospice patients in their homes and giving comfort and guidance to their families. Crazy as it sounds, she still found time to bake and decorate her desserts in the evenings after work sharing them the next day with co-workers.

Sherry retired from nursing in 2011 and by 2016 she lost sight of all reason and sanity deciding to venture out, forming a business on her own; Did you bring cookies?

It's been a long haul and a lot of fun, so she says. 45 years of late night baking, dropped cakes, beautiful desserts, and happy clients. The compliments and requests for "more please" make it all worthwhile. Sherry is looking forward to many more good times and great desserts.